SPA publishes latest factsheet on public confidence polling
Published : 11/07/2022 12:12:10
The SPA has published it's latest factsheet detailing public confidence polling on policing in Scotland.
A range of evidence, both internally gathered and from independent external sources, underlines the significant value our fellow citizens and communities place upon their police service.
You can find this and all previous Factsheets on a dedicated section of the SPA website.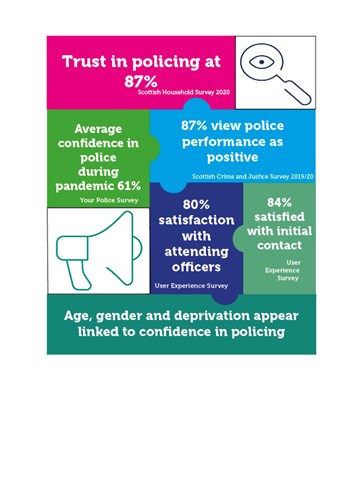 ---